Bayard Sport
Our sports shops in Zermatt
At Bayard Sport on Bahnhofplatz you will find everything you need for sporting activities in and around Zermatt. Whether it's fashionable and functional sportswear, accessories, shoes or equipment: we'll equip you for your next adventure.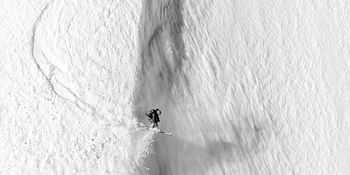 Top Marken & Insider-Brands
kompetente Beratung
umfangreiches Sortiment
Unsere drei Sportgeschäfte
TOP EQUIPPED WITH BAYARD SPORT
The best equipment for your holiday in Zermatt
Biking, mountaineering, skiing, freeriding and much more: the possibilities for outdoor activities in the Valais Alps are incredibly varied. But the most beautiful natural scenery is only half as much fun if you are poorly equipped.
In keeping with our motto "All you need to perform", you will find everything you need for your active holiday in Zermatt at Bayard Sport. The whole world of outdoor sports awaits you on more than three floors.
RENT INSTEAD OF BUY
Rent sports equipment from Bayard Rental
Are you trying out a sport for the first time and don't want to buy all the equipment right away? At Bayard Rental, we offer you a wide range of rental items - from bikes to skis to clothing. We only carry high-quality and exclusive brands and guarantee that our equipment is always in top condition.
Mehr über unser Mietangebot